I have been in Liberia for one week. I still cannot get over how quickly the renovations are The Green House are going! The house is transforming before my eyes every day! The speediness and ease of the repairs is a huge answer to prayer! I am guessing that all of the repairs will take about two more weeks. I have honestly never seen things happen this quickly in Liberia! Thank you all for your prayers, and for everyone who has backed this God-sized dream with your finances! This would not be possible without you!
Here are some pictures from the construction process.
Cutting down the bamboo and digging the trenches for the fence.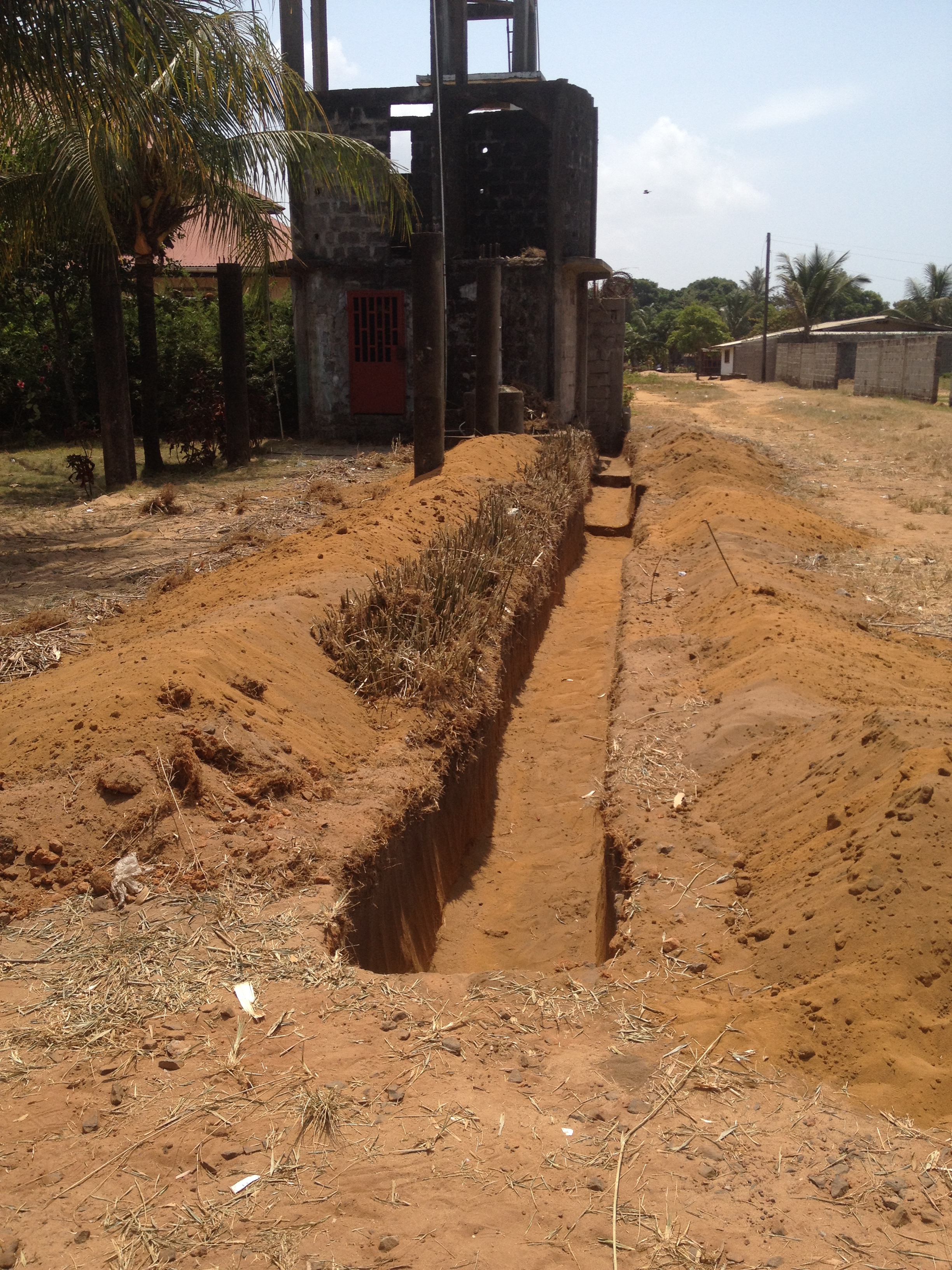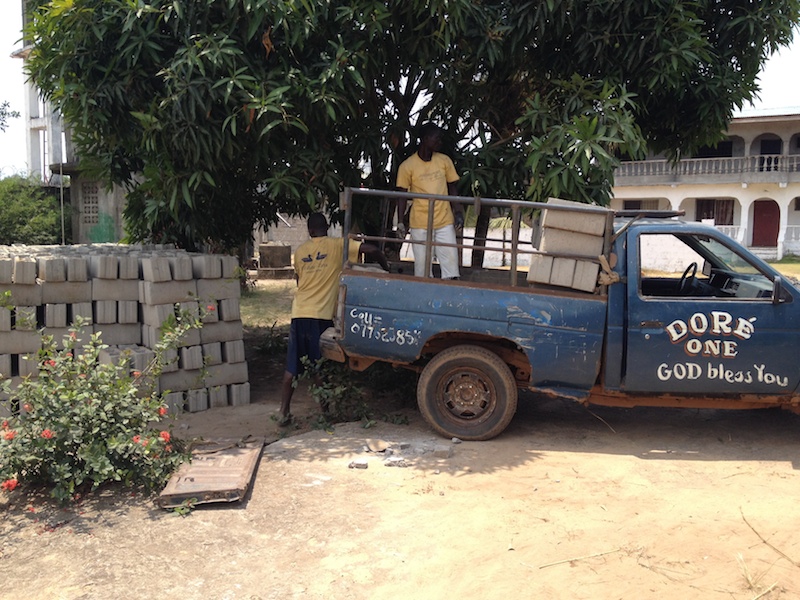 This is how you get cement blocks in Liberia.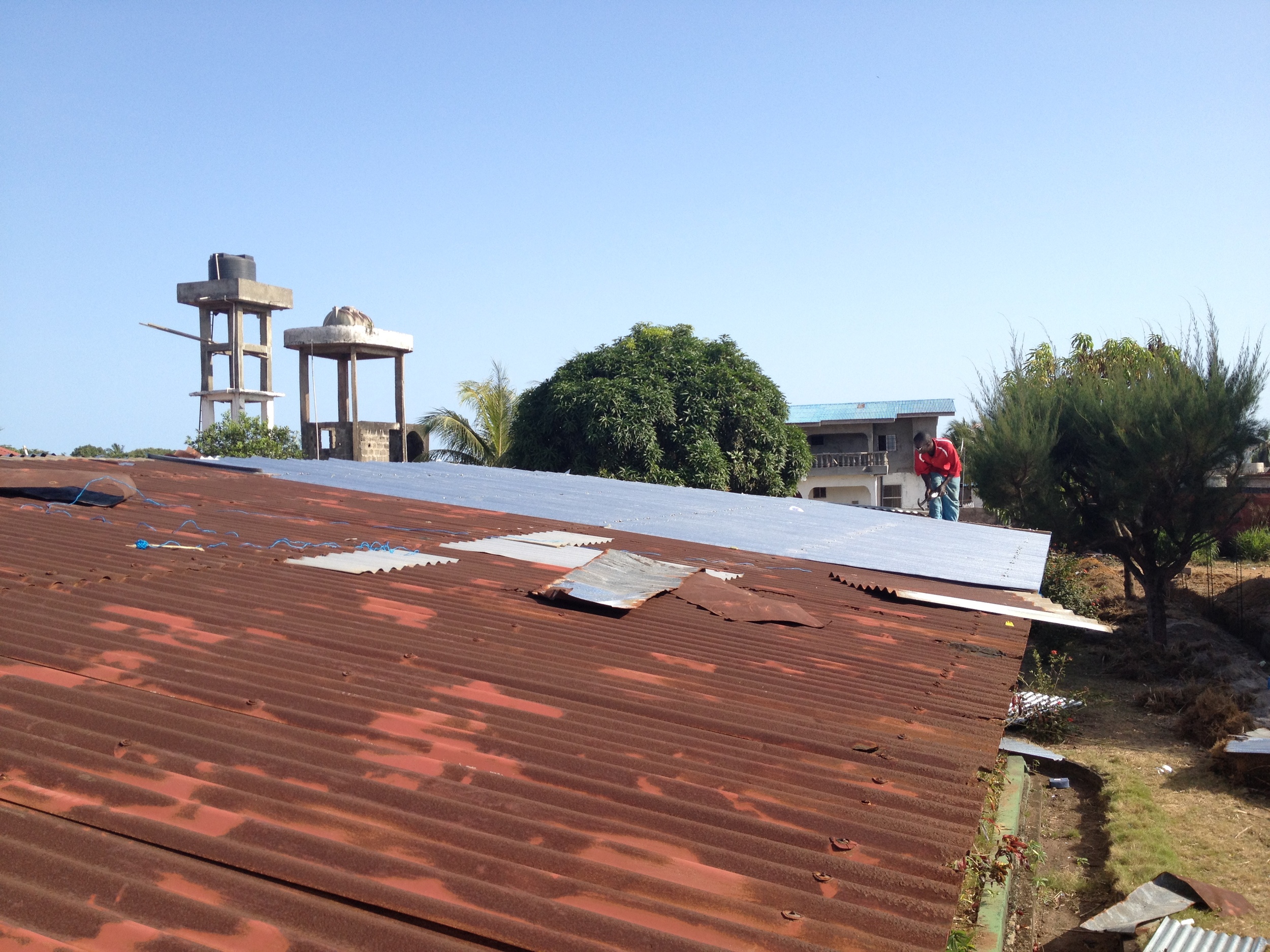 The old zinc in front and the new zinc in the back.
The beginnings of the front fence.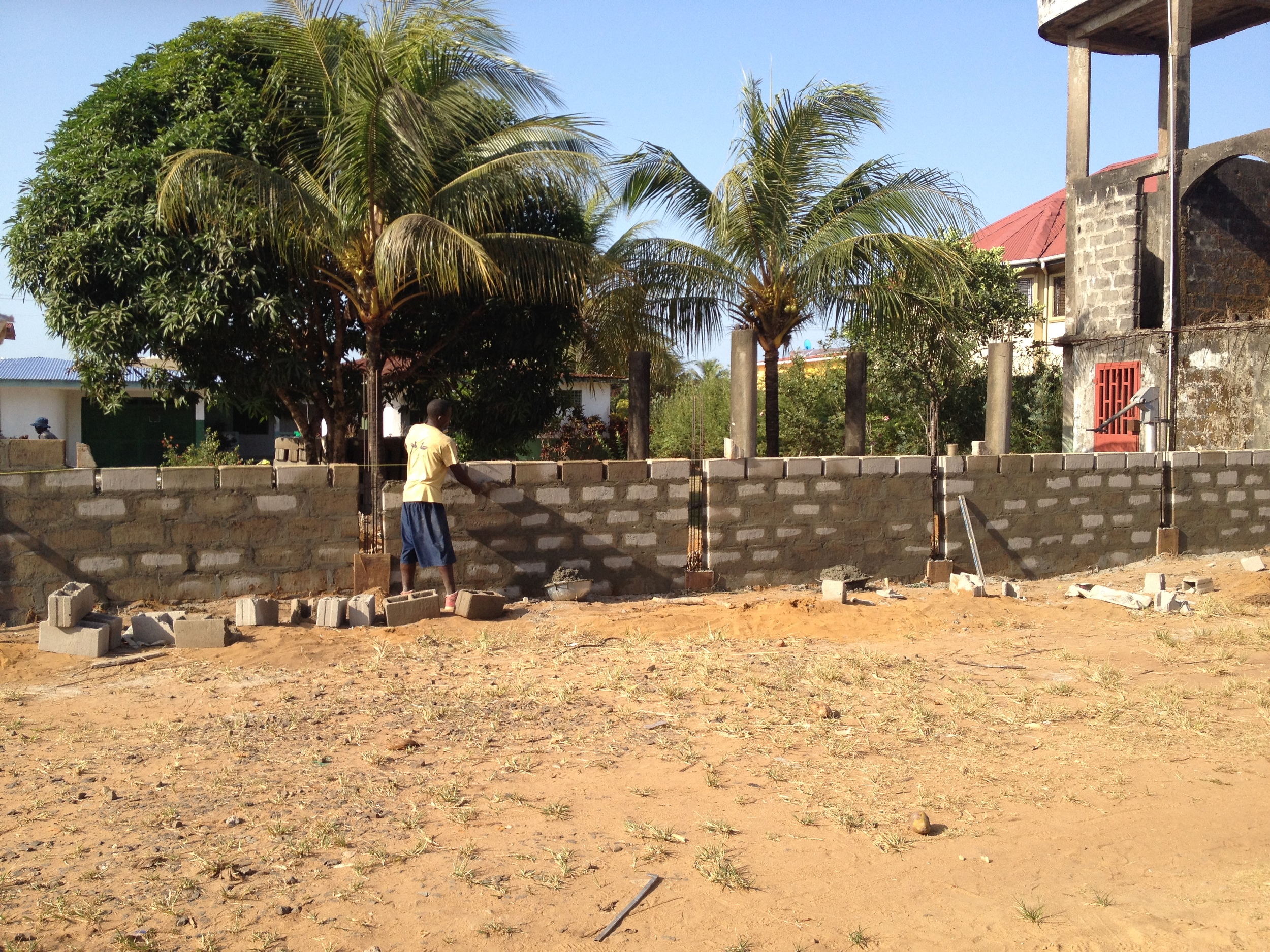 The side and front fence--brick by brick.
The new roof on the palava hut is complete!